---
We have a wide variety of sporting facilities and equipment in Wyre including swimming pools, football grounds, multi-use game areas, gyms, tennis courts, bowling greens and much more....
Fleetwood Town FC (Highbury Stadium)
Highbury Stadium is the home ground of Fleetwood Town and ideal for afternoons out for a match day experience.
The match day is not just the game. Jim's Bar is situated at the ground. The bar is open to both home and away supporters and serves a wide range of food and drink. Live sport playing Sky Sports and BT Sport is shown on a series of screens and televisions around the venue.
They also have a junior games room that is open to visiting youngsters, along with match day mascots and visiting junior team of the day (for an extra charge).
There are also kiosks within the concourses of the home and away end, which sell a range of hot and cold food and drinks, including alcohol.
Charge depends on the ticket and any extras you may choose.
Pay on the door can be available but only if tickets have not already sold out!
Further details can be found on the Fleetwood Town FC website
Poolfoot Farm
Why not also visit the state-of-the-art training ground Poolfoot Farm. An elite public facility located in one venue, it is Fleetwood Town Football Club's official training ground. They have a series of stay and play all weather football pitches, a child's play area and some excellent food and drink served at Pizza Calcio.
Poolfoot Farm is home to seven top class grass pitches, two FIFA two-star grade (the highest grade possible) 4G pitches, and four FTFC red five-a-side pitches, the first team and academy gym and physiotherapy room and a fantastic bar and restaurant.
From Monday to Sunday (9:00-17:00) you can take advantage of their 'Pay and Play' offer where you just turn up and pay the fee on the door. This allows you to use all of the facilities on the football pitch, all day long.
Charge is £5 per person.
No booking needed.
Further information can be found on the Poolfoot Farm website
Golf clubs
Wyre has a number of golf clubs available, located across the district.
Find out all you need to know about the golf clubs in Wyre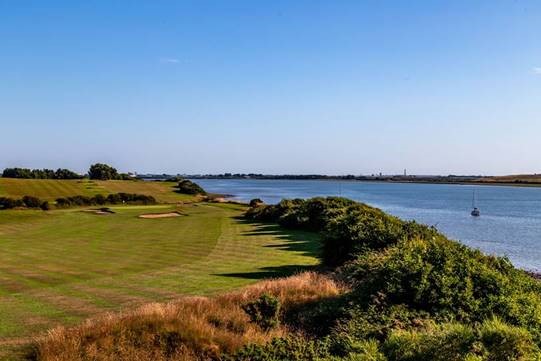 YMCA
The YMCA provides a fantastic range of fitness facilities including gyms, swimming pools and health and relaxation classes. Don't panic, you don't need a membership! Pay as you Go and enjoy a variety of activities, even a game of ten pin bowling.
These can be found all across Wyre including:
Poulton le Fylde
Thornton Cleveleys
Fleetwood
Garstang
Please visit the YMCA website for further information.
Fleetwood Rugby Club
The commencement of a Fleetwood Rugby Team goes back over 80 years, but it wasn't until 1932 that a club was officially registered with the Rugby Football Union as Fleetwood Old Boys (of Fleetwood Grammar School). The 'Old Boys' title was subsequently dropped in the early 50's.
Prior to the 1939-45 war the club used a number of grounds, but immediately resumed its activities after the war and settled at its present location with one pitch and a small clubhouse by arrangements with the landlord, the Fleetwood Cricket Club, who in turn lease the whole site from Wyre Council.
A five a side pitch is available to hire - please contact the club direct for details.
Their club house offers a friendly atmosphere for all your party needs be it a wedding or a birthday celebration. Not only do they provide the room but can also arrange the catering and DJ if required.
Further information can be found on the Fleetwood Rugby Club website
Garstang Cricket Club
Garstang Cricket Club is a successful, thriving, vibrant club providing opportunities for everyone in the local community.
As well as providing facilities for people in the community to engage in physical exercise, they arrange a number of social events for the local community and have partnered with local mental health charities to look after people's mental wellbeing.
Matches are free to attend.
Further information can be found on the Garstang Cricket Club website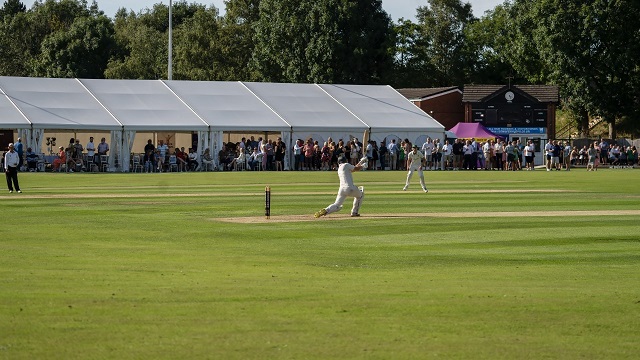 Fylde Cricket Club
Fylde Cricket Club, founded in the early 19th century, is one of the oldest clubs in Lancashire. Fylde Cricket Club is located on Moorland Road, Poulton-le-fylde, FY6 7EU.
Fylde Cricket Club prides itself in being a progressive and forward-thinking club, always striving to develop by setting challenging standards. The Club is committed to providing a constructive environment in which to learn, play and enjoy cricket, whether playing, volunteering or supporting.
The facility offers grass pitches and car parking.
Further information can be found on the Fylde Cricket Club website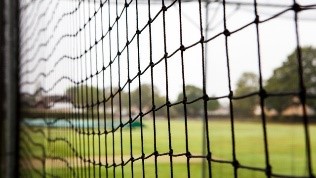 Fleetwood Cricket Club
Fleetwood Cricket Club are a friendly, sociable and inclusive Cricket Club operating on behalf of the community of Fleetwood and the surrounding area.
They have been Northern League champions on five occasions, in 1972, 1975, 1985, 2004 and 2012 and division two champions outright nine times.
They play at Broadwater, Fleetwood FY7 8AS.
You can join by calling into the club and asking the Bar staff for an application form. Senior Summer nets are Monday & Thursday evenings from 6.30pm
More information can be found about the club here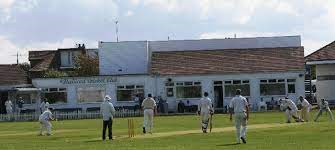 Wyre Cricket Club
Wyre Cricket Club is located in the heart of the Poulton-le-Fylde Community at Cottam Hall Playing Fields, Blackpool Old Road, Poulton-le-Fylde, FY6 7RH.
They play in the Palace Shield Cricket Competition, with their first team in Division 5. They also have a number of friendlies throughout the season.
As a club they are an open and friendly setup - no matter your experience or ability they encourage all those interested in joining to come along!
More information can be found here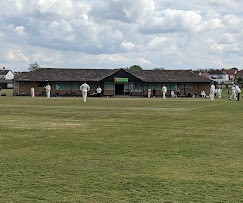 The Flower Bowl
The Flower Bowl, located on the A6 at Brock between Preston and Garstang, is an entertainment centre with a difference.
There you will find a wide range of sporting activities including:
curling
bowling
crazy golf
crazy pool
golf simulator
Go along for a fun filled, family day out!
Sport facilities at our parks and open spaces
If the weather is good then take a trip to one of our parks or outdoor spaces where we have some briliant sporting equipment.
Memorial Park in Fleetwood, Jean Stansfield (Vicarage) Park in Poulton, Jubilee Gardens on Clevleleys seafront, Preesall playing fields and Inskip open space all have multi-use game areas where you can play football, basketball or even cricket.
Sport pitches are available to hire through the YMCA at:
Cottam Hall playing fields, Poulton
Civic Centre playing fields, Poulton
King George's playing fields, Thorton
King George V playing fields, Fleetwood
If cycling is your things then head down to Wyre Estuary Country park where you can explore our award winning park by cycling along the cycle trails, or take a visit to Fleetwood or Cleveleys where you can cycle along the beautiful seafront.
As well as a multi-use games area, our wonderful park in Fleetwood - Memorial Park is home to tennis courts and bowling greens which are available to hire.
We have some fantastic outdoor gym equipment free to use at King George's playing field, Thornton and King George V playing fields in Fleetwood.
There's something for everyone! Find out about all the facilities and locations of our parks by visiting www.wyre.gov.uk/parksandgreenspaces
Cleveleys Skate Park
Cleveleys outdoor skate park features a back and forth run with a quarter pipe and flat bank either side of a funbox, as well as a mini ramp. Here you will be able to skate, scooter and BMX.
Free to use!
Find it at 32 North Promenade, Cleveleys, Thornton-Cleveleys FY5 1DW.