Kerry Katona in Enchanting Panto Production of "Snow White and the Seven Dwarfs"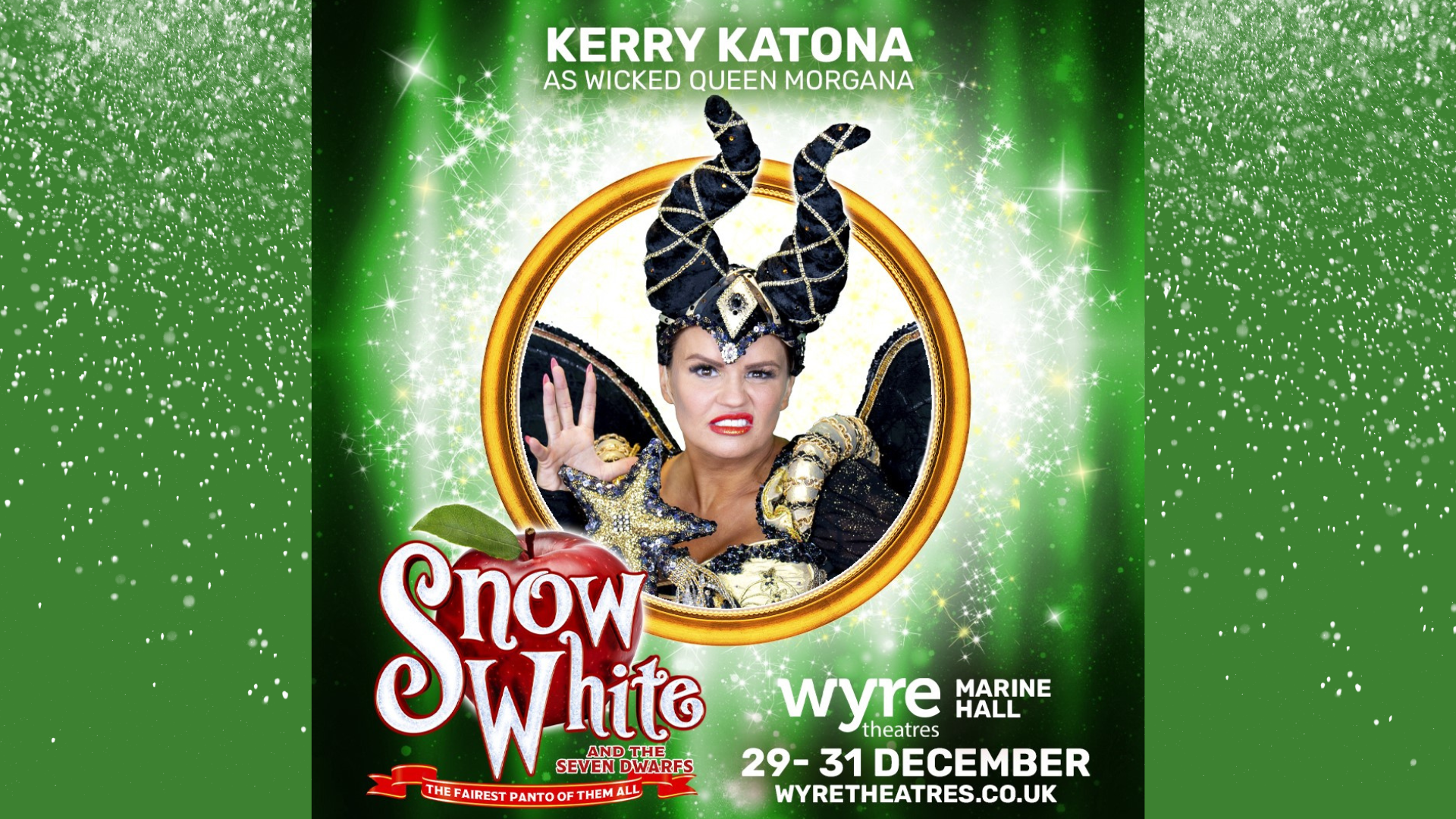 The stage at Marine Hall, Fleetwood is set for a dazzling transformation as the multi-talented TV personality Kerry Katona steps into the limelight to portray the Wicked Queen.
And daughter Lilly Sue McFadden portrays Snow White in the upcoming production of "Snow White and the Seven Dwarfs".
This enchanting pantomime, brought to you by Anton Benson Productions, promises to be a treat for audiences of all ages, bringing the timeless story to life in a spectacular and unforgettable way.
Katona's captivating performance is set to be a highlight of the show, as she brings depth and charisma to the character of the Evil Queen. Audiences can expect an array of dazzling costumes, stunning sets, and a talented ensemble cast, making this production a must-see.
"Snow White and the Seven Dwarfs" is a family-friendly adventure that will transport you to a world of magic, love, and courage. Audiences will be taken on a delightful journey filled with laughter, music, and, of course, a bit of panto magic.
Councillor Lynne Bowen, Leisure, Health and Community Engagement Portfolio Holder says,
"We are delighted to have such a talented cast performing the widely acclaimed pantomime Snow White and the Seven Dwarfs at the iconic Marine Hall.
What a wonderful way to bring families together in between Christmas and New Year. The perfect time for friends and family to enjoy a visit to the Theatre together for a laughter packed show".
Don't miss this fantastic production, running from Friday 29 December through to Sunday 31 December at Marine Hall, Fleetwood. Tickets are £15 each and are available now through the box office or online so secure your seats today for a performance filled with enchantment and wonder.
For more information, please contact: Marine Hall on 01253 887693 or email marinehall@wyre.gov.uk. Box office is open Tuesday – Friday 10am – 4pm.